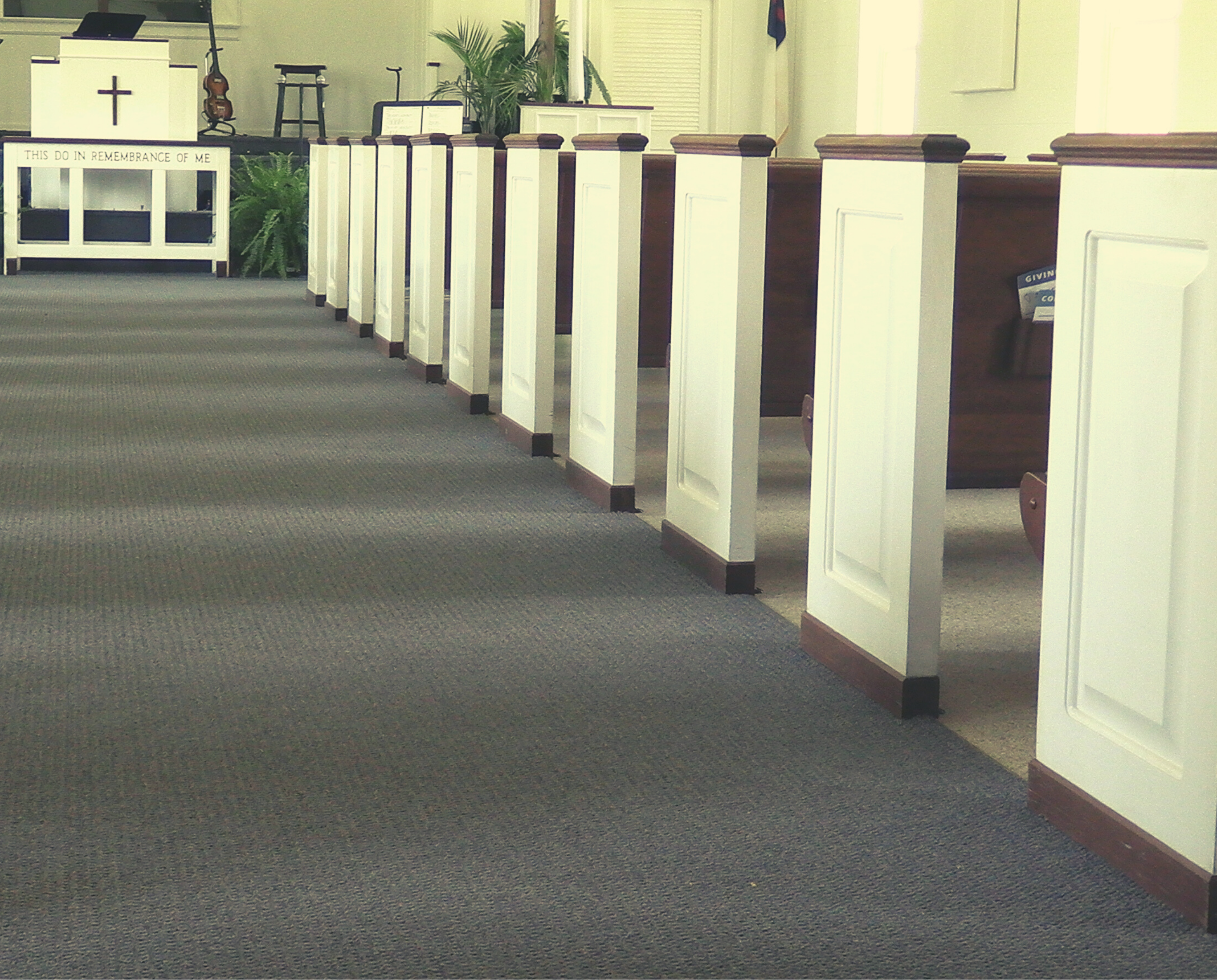 On June 12, 2023, hundreds of Germans gathered at St. Paul's church in Fürth, Germany to attend a service led by artificial intelligence. The preacher was an AI chatbot, an avatar, a digital projection on a screen, delivering a sermon that was auto-generated based upon the service's theme: "now is the time." While some in attendance complained that the AI-powered service lacked heart and soul, others were surprised at how well it worked and optimistic about the further integration of AI into everyday life.
As we celebrate the seventy-fifth anniversary of Stapleton Baptist Church and think back to the life and times of the people who started this church, the above story would have seemed to them like an Orwellian radio show. Yet today, many who claim the name of Christ are looking to technology for answers to life's persistent questions.
There's no doubt that technology can be a tool for spreading the gospel message. But when we see these strange things unfolding in the realm of technology, all the while looking around at a culture which seems to be increasingly abandoning Christian faith, then it's understandable to wonder how long any of this could last. When you couple all of this with the rapid changes in our society over the last fifteen years, it is easy to have a largely pessimistic outlook on the future.
And so we must ask the important questions: What might the next seventy-five years look like for Stapleton Baptist Church? And how are we to approach this uncertain future?
I believe there are a few bedrock practices that will never change, regardless of how technology or society changes through the years. While there are certainly more than these, I think that the following three practices are particularly relevant for our current time and issues, and will continue to be in the future.
Gospel preaching
Jesus promised: "I will build my church, and the gates of hell will not prevail against it…" (Matthew 16:18). He said this to Peter, promising to build his church upon "this rock". There's debate as to whether "this rock" refers to Peter himself, or to Peter's faith. Either way, what Jesus chooses to build His church on is a faith that is elicited by faithful gospel preachers who ask the question Jesus asks them: "who do you say that I am?"
We see this play out in Acts when Jesus begins to build His church. The Pentecostal signs and wonders in Acts 2 accompany and validate gospel preaching. Peter preaches the Bible with conviction in such a way that those gathered were "cut to the heart" (Acts 2:37).
The apostle Paul describes his own preaching ministry to the Corinthians as one that is not dependent upon worldly sophistication, but preaching done "in demonstration of the Holy Spirit and of power" (1 Corinthians 2:4). Paul will instruct Timothy to "preach the Word" (2 Tim. 4) as the central aspect of his pastoral ministry. Because God's Word is lively, active, and cuts to the heart (Hebrews 4:12), the kind of preaching that God blesses is preaching that explains and boldly applies God's Word to the hearts of the hearers.
This is God's will for His church: pastors full of the Spirit preaching God's Word with fiery conviction. Technology will never replace gospel preachers.
Gathering for worship
When Jesus said that He would build His church, He is referring to the ekklesia, the assembly, or gathering of His people. This too is an essential element of church life that will never change. God commands us in Colossians 3:16 to sing together, for God's glory and our encouragement. The songs, tunes, and instrumentation may change through the years, but gathering together for singing is essential. There are dozens of commands in the New Testament related to prayer, discipleship, and care that can only be carried out when we physically get together.
Further, these things will continue for all eternity. Even in the book of Revelation, when John is shown visions of worship in heaven, it is a physical gathering for prayer and singing. In seventy-five years, and in seventy-five million years, we will still be gathering with believers for worship.
Generous ministry
Another essential element of church life extends past the "event" of gathered worship to the "everyday" Christian life together. Christians have always been marked by generosity and hospitality. Christians are those who care for widows and orphans (James 1:27), give generously to those in need, and share what they have (Acts 2:45). Jesus remarked that we would always have the poor with us (Matthew 26:11), so there will always be opportunities for generosity. Further, there will be those around us who need to hear the gospel, an opportunity which often comes through meeting practical needs. This kind of care and concern cannot be replaced by or experienced through a screen.
If our society continues to deteriorate, then this means there will be more people in need, and more opportunity for ministry. If our society makes a turn for the better, then this means more prosperity and resources to minister in places where gospel ministry is difficult or dangerous. Either way, the church on earth will always be marked by generous ministry.
Some things never change
Jesus reigns and is keeping His promise to build His church. He was explicit that He would succeed in this mission against any and every obstacle. The gates of hell will not prevail against it. "For he must reign until he has put all his enemies under his feet" (1 Corinthians 15:25). Not even death can hinder Jesus in this mission.
So, in these times, when things seem strange and dark and the future seems uncertain, we must focus on the things that are clear and unchanging. Jesus is on the throne. He is building His church. So let's follow His will by being a church marked by gospel preaching, gathering for worship, and generous ministry.